"No, no, I was only funny on stage, really. I, I, think I was funny as a person toward my classmates when I was very young. You know, when I was a child, up to about the age of 12."
Rowan Atkinson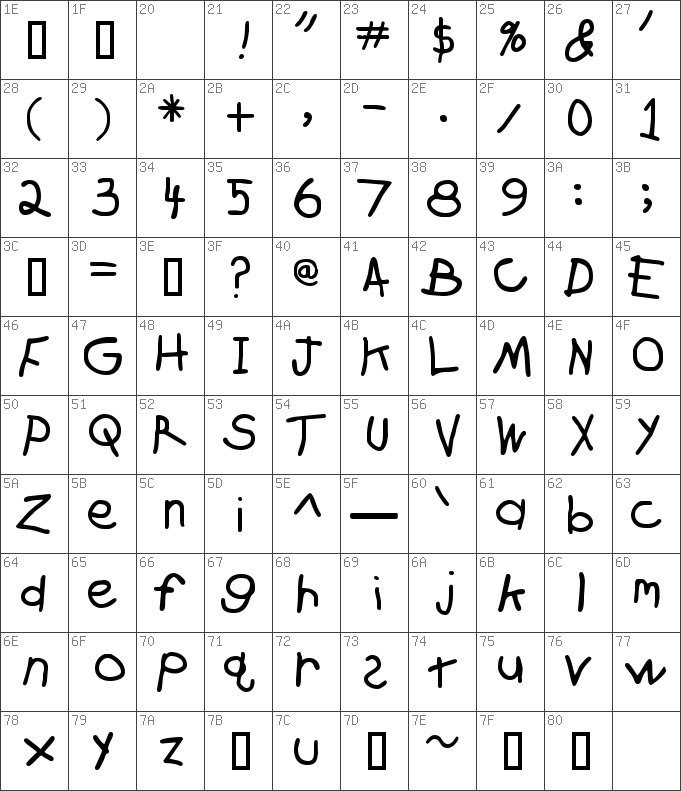 Font:
Version:

Altsys Fontographer 4.0.3 22.05.1994

Font family:

Regular

Copyright:

Zachary

Note:

KeyFonts for Windows v3.1 TM SoftKey Software Products, Inc. All Rights Reserved.
---