"Fundamentalists are panicked by the apparent disintegration of the family, the disappearance of certainty and the decay of morality. Fear leads them to ask, if we cannot trust the Bible, what can we trust?"
Garrett Hardin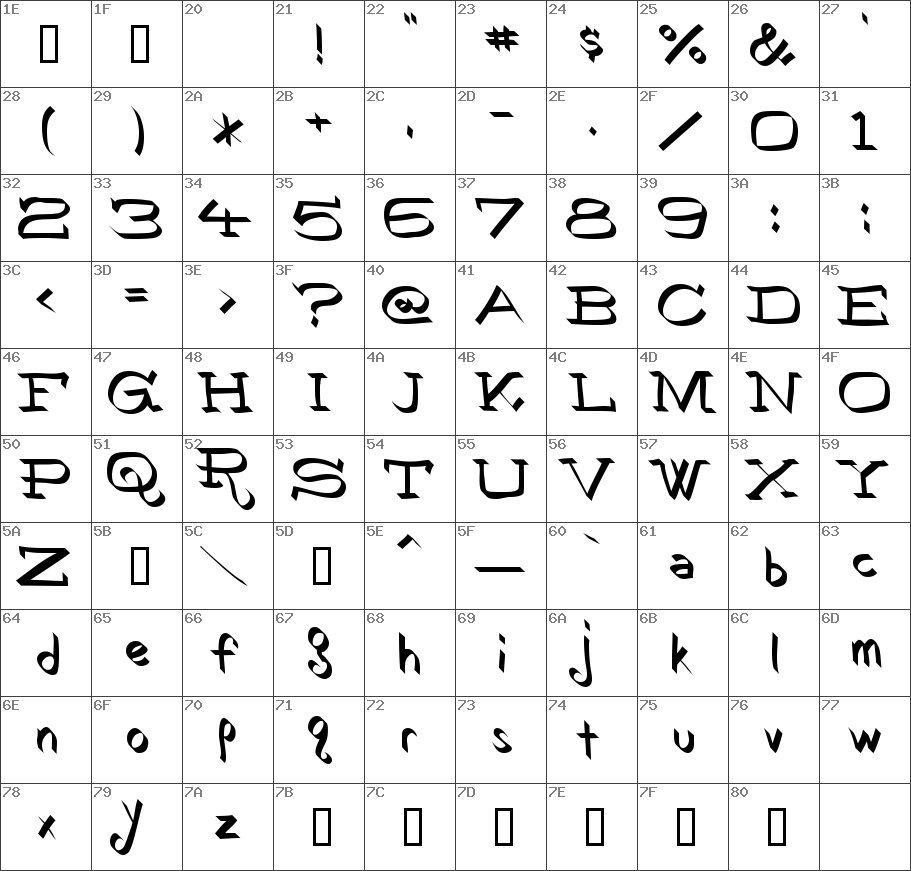 Font:
Version:

Macromedia Fontographer 4.1 10/10/97

Font family:

Regular

Copyright:

RoboKoz

Note:

Wass is a trademark of SWFTE International, Ltd.
---