"My feeling about work is it's much more about the experience of doing it than the end product. Sometimes things that are really great and make lots of money are miserable to make, and vice versa."
Alan Cumming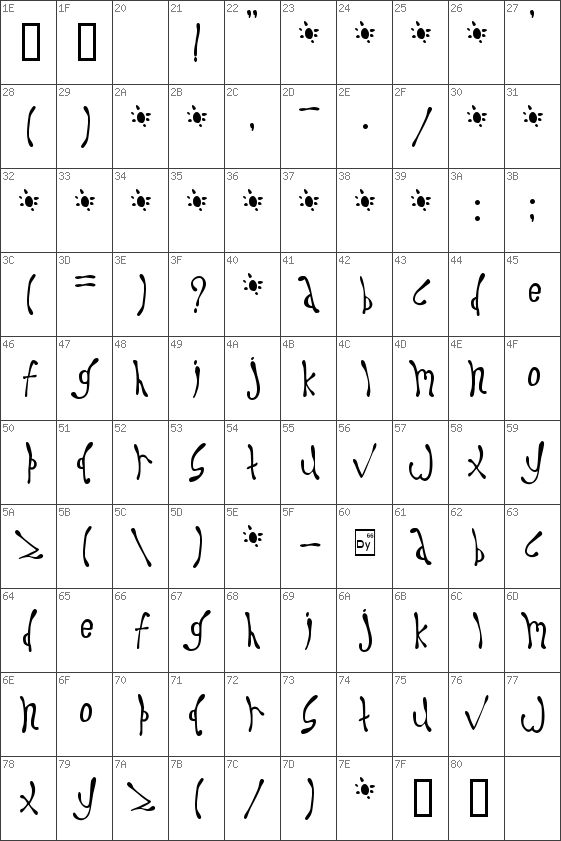 Font:
Version:

Frog: Dysprosium Release 1 5.27.98

Font family:

Regular

Copyright:

Dysprosium

Note:

Dysprosium Copyright (c) 1998 Tom 7. All Rights Reserved.
---