"We had our first earthquake over here recently. That was a bizarre feeling. I just became disoriented and I remember my dad freaking out. Nothing broke or anything."
Ashley Scott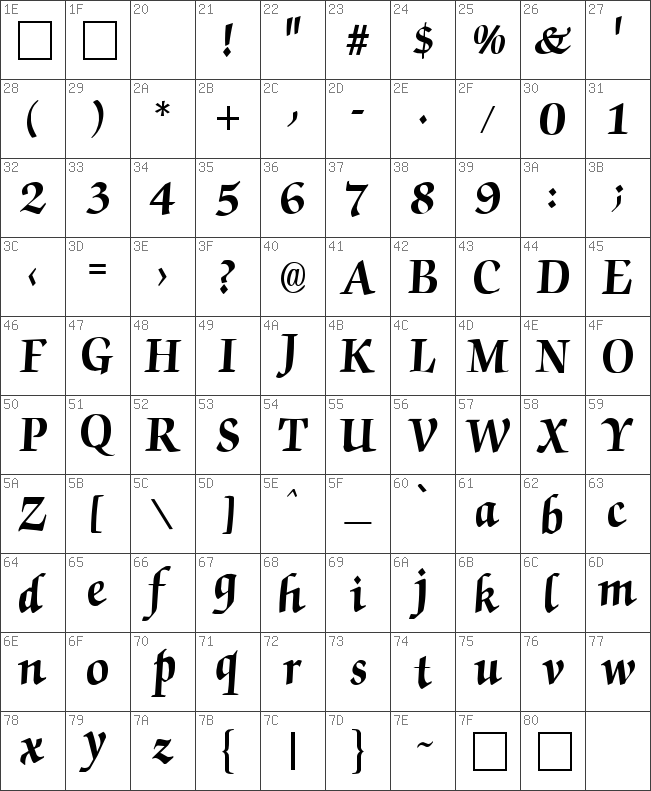 Font:
Version:

(C)opyright 1992 W.S.I. 8/01/92

Font family:

Bold

Copyright:

Chancery

Note:

Avondale - Cond is a trademark of Apostrophic Laboratories.
---