"I take people very seriously. People are all I take seriously, in fact. Therefore, I have nothing but sympathy for how people behave - and nothing but laughter to console them with."
John Irving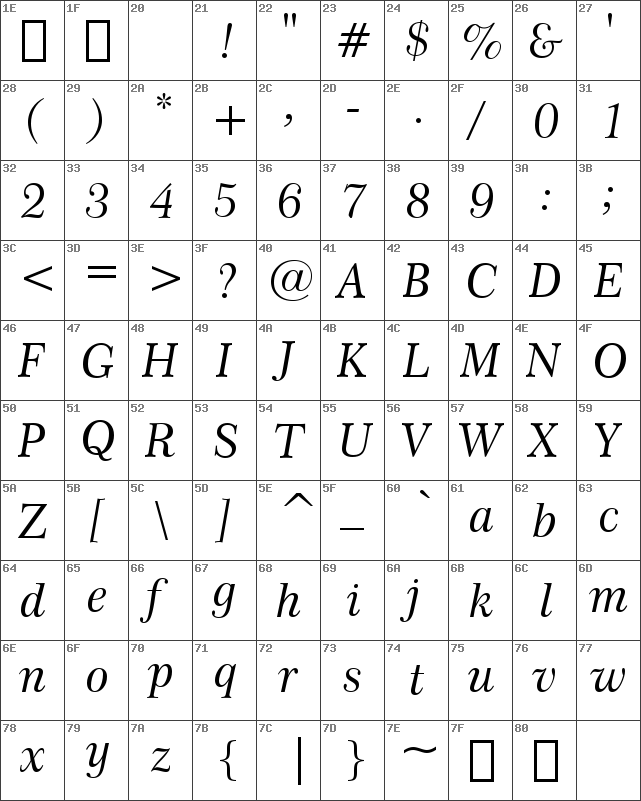 Font:
Version:

mfgpctt-v1.64 Tuesday, May 18, 1993 9:45:22 am (EST)

Font family:

Italic

Copyright:

Century751 BT

Note:

VTC Tribal Regular is a trademark of the V.T.C. Vigilante Typeface Corporation,,.
---